When preparing to sell your home, you want to be sure to leave a lasting impression on potential buyers. When shoppers enter your home for the first time, you want them to feel like this is the one. The best way to create that feeling and gain an edge over the competition is to stage your home in a way that attracts buyers.
The staging process involves preparing the interior and exterior of a property and decorating it to look as good as possible. Homes that are staged sell on average
73% faster
than homes that were not decorated before listing. Anyone looking to sell their home should invest in staging. Proper staging is an art, here are ten tips that will leave buyers with a lasting impression of your home.
Make necessary repairs
Few buyers are looking to buy a property that will need costly repairs. Therefore, the first step to staging any home will be to finish up any projects and fix up all the small areas of wear and tear. Walk around the house with fresh eyes. Make a note of any areas that stick out as looking unfinished, dirty, or worn. Now is the time to fix the loose railing, replace a worn-out floorboard, and remove old rugs.
Early in the staging process is the best time to get larger repairs out of the way too. When selling a home, it's important to have an updated
kitchen and bathroom
. Pay special attention that kitchen appliances are up to date and the bathroom has a clean, modern feel.
Get rid of clutter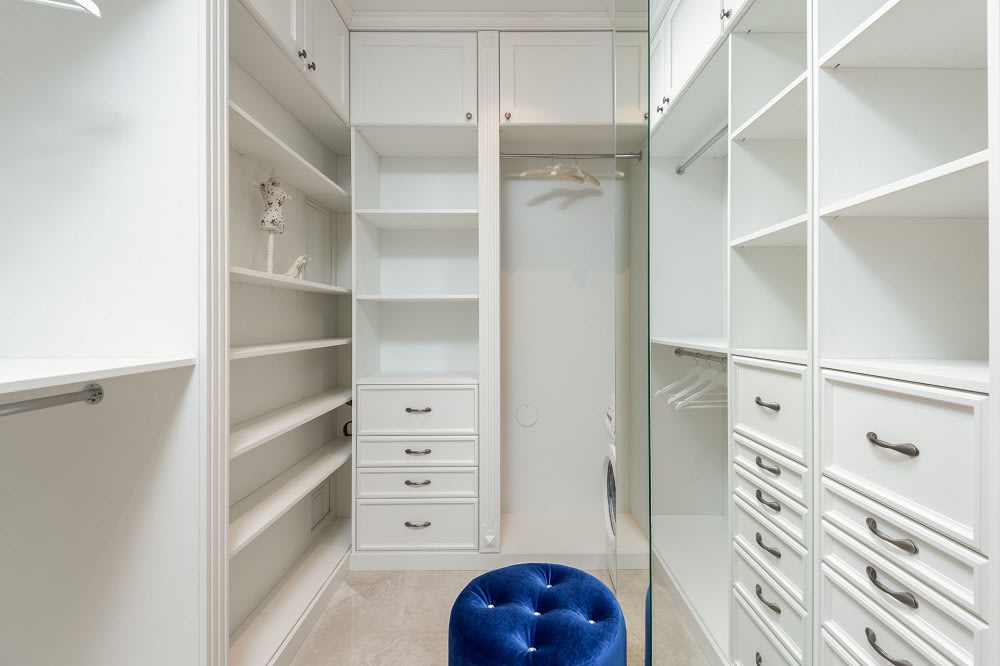 Buyers need to be able to walk into the home and see how their lives will fit into the space. Nobody wants to invest in a property that will fill up once they move all their stuff in. Staging should make your home look spacious and clean.
Getting rid of all personal clutter will give the house the neat and organized look buyers expect to see in a listing. Move out anything that does not need to be in the house. Be sure that everything a buyer will see when they tour the home has a purpose. Removing some clothes from closets or trinkets from shelves will make the storage spaces appear bigger.
Deep clean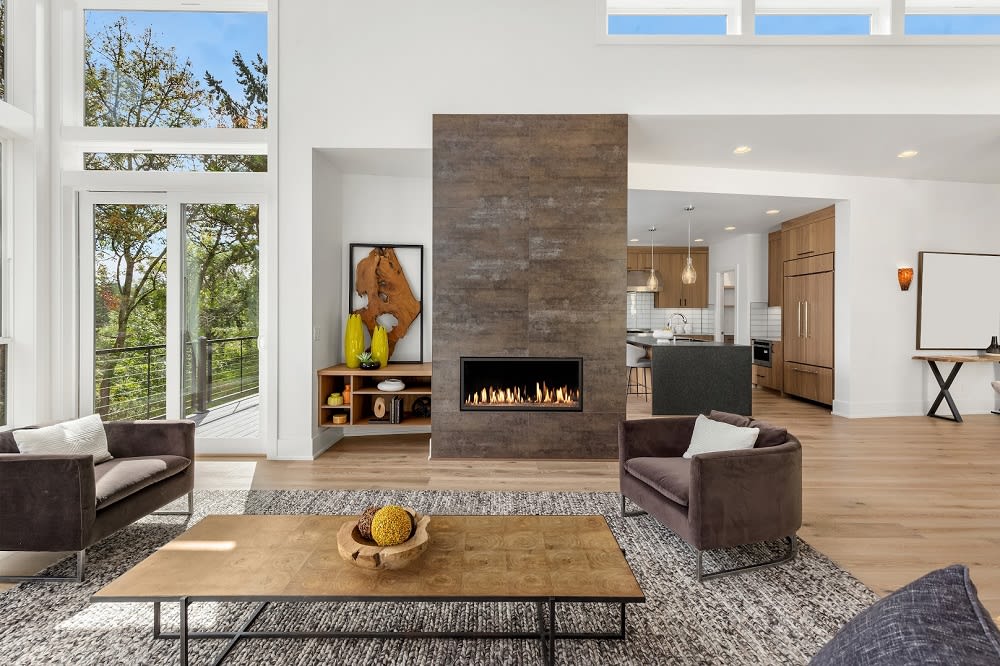 Deep cleaning is essential when staging a house for sale. The home should look immaculately clean before being listed. Buyers will want their homes to look and feel fresh when they move in. They want to avoid seeing evidence of a previous owner in the house.
All living spaces should be meticulously cleaned. The bathroom and kitchen should shine. Be sure to clean all the small spaces around molding, light fixtures, and behind furniture. For buyers who want to avoid cleaning the home themselves, a professional cleaning service will quickly make the home spotless and ready for staging.
Exterior curb appeal

The first thing buyers will see when they pull up to a home is the exterior from the street. This first impression is important and must be considered when staging a home. If the siding or roof of the home is dirty, it should be pressure washed. Any chipping paint or mismatched colors should be painted over. The front entryway should be swept clean; putting out a new welcome mat will freshen up the space. Landscaping should be rejuvenated, and fresh mulch should be added to flowerbeds.
Furniture placement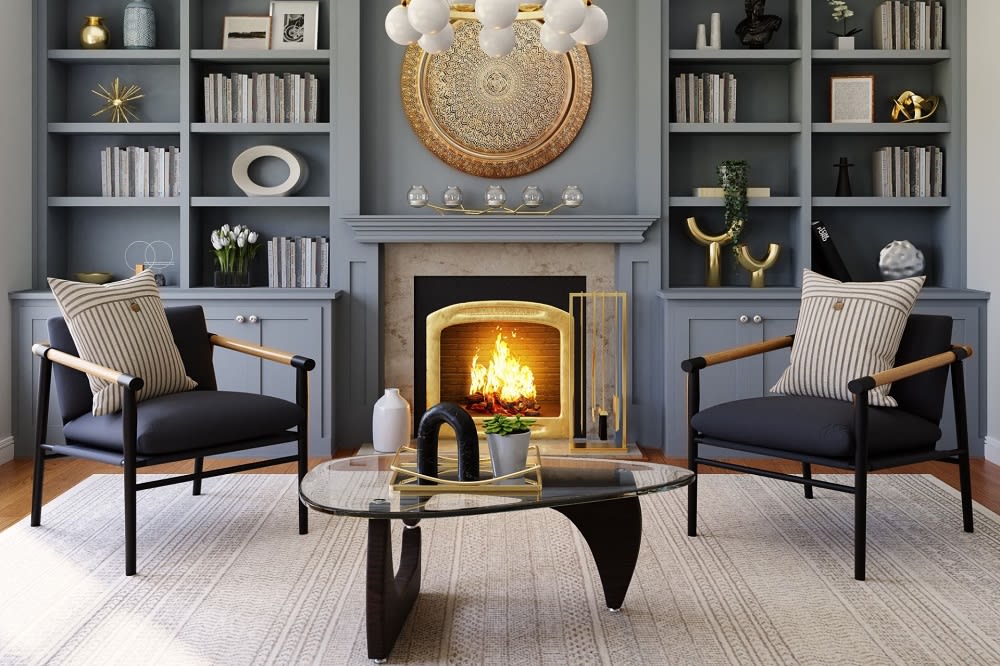 The furniture placement in a home can either open or clutter a space. Furniture should be set in conversational groups. For instance, have two armchairs set across a coffee table from the sofa. Pull furniture away from the wall as this will give a more balanced look to a room and make it easier to walk around.
Depersonalize décor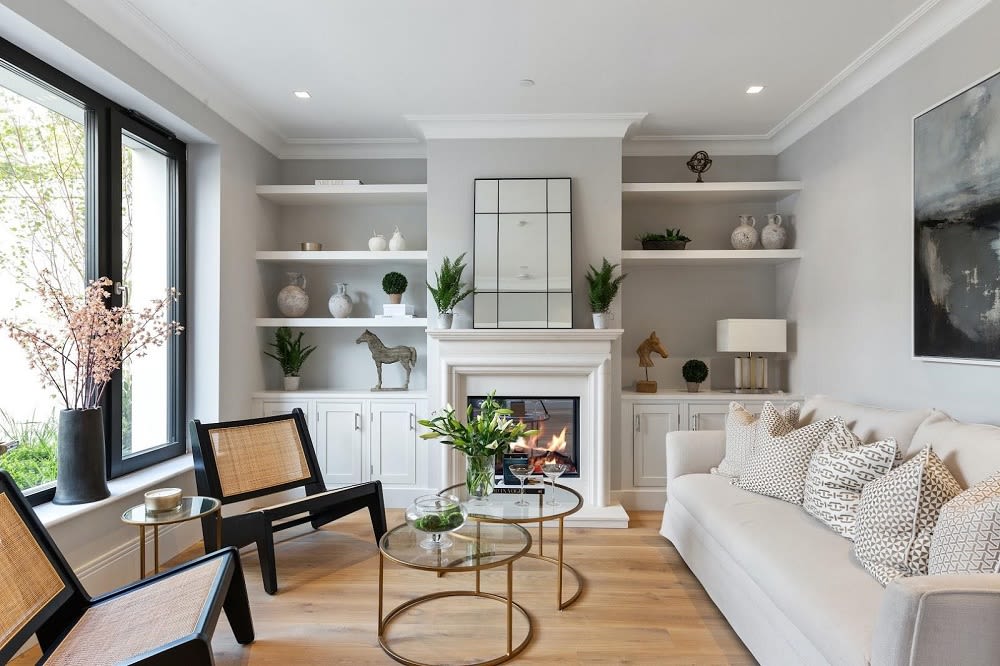 To get potential buyers to put an offer in on a property, they need to be able to see themselves living in a home. This is one of the essential elements of staging. When comparing a home staging before and after,
82% more buyers
felt they could visualize themselves living in the staged home.
Buyers will not be able to see themselves living in a home that looks like it already belongs to someone. Remove family photos, children's artwork, and personal effects from the space and replace them with generic artwork that highlights the style of the home.
Highlight functionality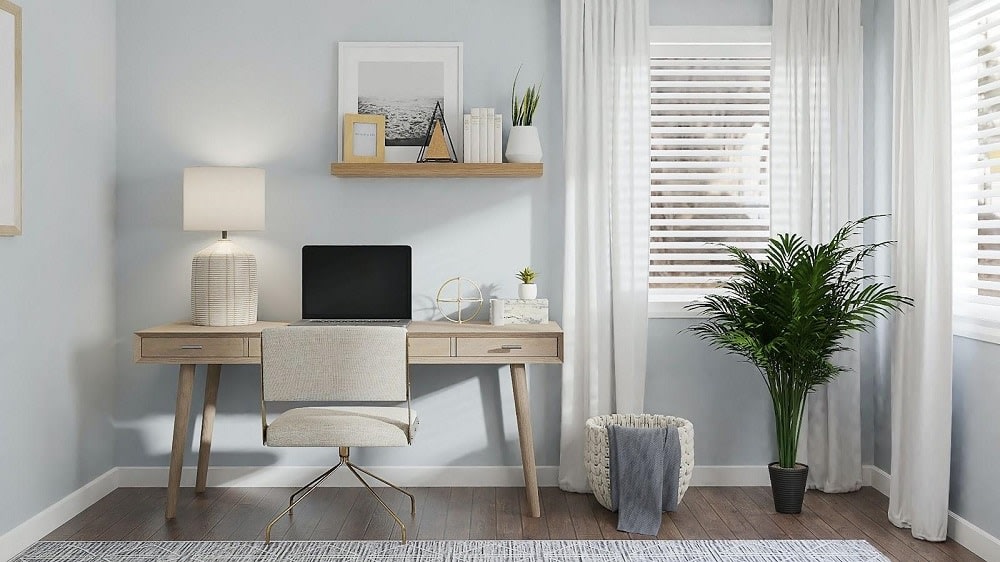 Be sure to maximize functional spaces. Storage is in high priority on many buyers' lists. Make sure closets look their best by removing old, cluttered clothing. Highlight the versatility of the space by adding baskets, bins, and shoe racks. Above all, the storage space should look clean and organized.
Adding a home office space will also attract buyers. Many people work from home, have children with homework, or like to have a place to be productive. Find an area in the home and add some lighting, shelves, and a desk to increase the property's versatility.
Improve lighting

A spacious, bright home will look warm and welcoming to potential buyers. Those staging a home should have a balanced mix of ambient and accent lighting. This can be achieved by opening curtains or adding lamps as necessary.

Staging professionals recommend having 100 watts of lighting for every 50 square feet of house space. Adding lamps to a home that is too dark will help bring more wattage to a room and can brighten up shaded areas.
Update color palette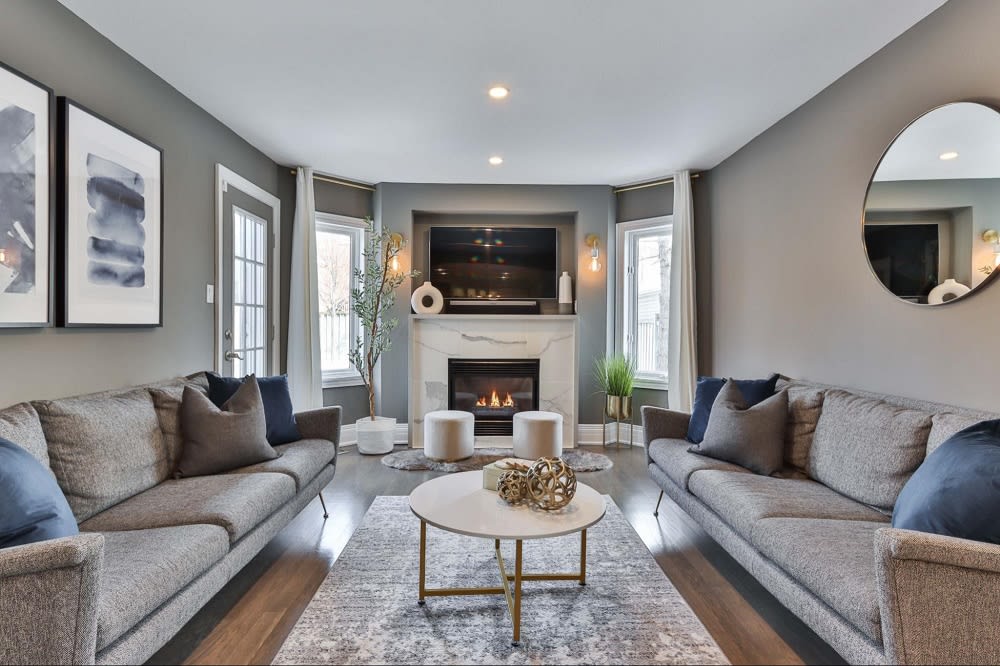 The colors inside a home should not scare buyers away. A home painted or wallpapered with bright colors or bold patterns could potentially turn buyers away — colors in a house should also serve to showcase the functionality, beauty, and cleanliness of a home. Therefore, a neutral color palette will be sure to complement any furniture. Be sure to repaint rooms that don't fit with the overall aesthetic.
Color can also be used to highlight specific areas of the house. Adding a bold accent wall can bring character to an otherwise drab room. Bright colors can also draw attention to certain features, like a fireplace, window, or bookcase.
Add a seasonal scent

Adding pleasant seasonal scents to a home will go a long way to giving buyers a positive first impression. Homes can often have subtle scents left by pets or moisture that the owners no longer notice. Adding fresh-cut flowers, a scented candle, or a diffuser bring a nice aroma to the home.
A qualified
Tampa real estate agent
can help you through home selling and ensure your home is listing-ready. If you would like to learn more about what to know about selling a home or get expert advice on how to stage your property, contact
Toni Hedstrom
today.